Creative Solar USA, Inc.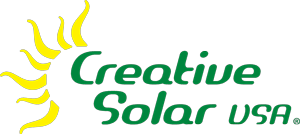 Booth: 338
2931 Lewis Street
Suite 300
Creative Solar USA, Inc. is based in Kennesaw, GA and is a turn-key provider of solar power and battery storage technology for the residential and commercial sectors. Solar power generates electricity to save consumers on their power bills while increasing home values for the 30+ year lifespan of a system. Our consultation approach walks consumers through the entire process educating them on the value of solar and why it makes sense for their home or business.
Stop by our booth 338 to learn more and schedule your free evaluation!!