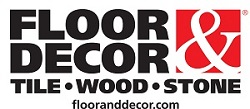 Floor & Decor is a leading nationwide specialty retailer of hard surface flooring with an incredible selection at everyday low prices. Beautiful tile, gorgeous wood, and luxurious stone are among the amazing products available. Our extensive selection of in-stock product allows our customers to get what they need exactly when they need it. With our free Design Services, we can help bring your next project to life through inspiration and great products. We're your one-stop shop for flooring!

Much like our company, our products are homegrown. We take pride in the fact we bring our customers home improvement options sourced from the USA and are committed to doing so in the future.
WindowWorld.com

Sleep Number delivers proven, quality sleep through effortless, adjustable comfort and biometric sleep tracking. Experience how Sleep Number's revolutionary 360® smart bed and SleepIQ® technology are proving the connection between sleep and well-being. Visit us in booth 924 or at sleepnumber.com.

In today's culture, we place more emphasis on our wellness than ever before. After all, a higher level of overall well-being leads to a higher quality of life, which better equips us to conquer our limitations and enjoy doing the things we love most. At Infinity, we aim to help people of all lifestyles do just that by designing our chairs with the latest technology in the industry, including adjustable 3D massage and modern conveniences like Bluetooth® and mobile app compatibility. Elevate your wellness and live your best life with Infinity Massage Chairs.
Visit us in our Booth #1224
CLICK HERE to visit their website.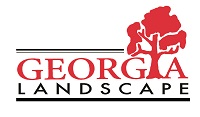 Georgia Landscape has provided top quality service in the Atlanta area for more than 25 years and can help with your individual needs for a wide range of projects and spaces. Our licensed landscape architects offer custom solutions throughout the landscape design process. Our experienced staff uses the best techniques for installation of walls, patios, steps, plantings, irrigation, lighting, and drainage solutions. We can even help maintain the value of your property with our full service landscape care programs for mowing, pruning, weed control, seasonal flowers, pine straw applications and more! From "tiny homes" to large estates and developments, we will create an outdoor living space for you! Come see our featured garden in the Tiny Home Village this spring and allow us to create the outdoor living space you've always wanted!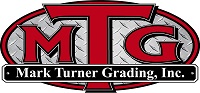 Mark Turner Grading has been around since the 1960s. It is a third
generation company, that has been providing great quality service all
over the state of Georgia. We specialize in hardscaping, sod and
irrigation installation, plant packages, complete design and as well
complete site development. Pool installs coming in 2020. Anything you
can imagine, we can complete in your backyard and make it your new
oasis. Click here to visit their website.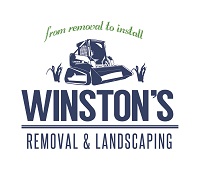 Winston's Removal & Landscaping is a company that provides permanent definition & style to your outdoor environment by specializing in hardscape and softscape projects for your home. We can create your outdoor space to meet your needs and style.
CLICK HERE to visit their website.

At Belgard, we set the standard for landscape design and innovation. We are committed to providing you and your family with years of outdoor beauty and protection. And we can't wait to see what you think of next.
Belgard.com

We are here to provide inspiration and resources for all of your home remodeling, landscaping and design needs. We strive to educate you on the latest in home renovation so that you can make the best decision for your most prized possession - your home. Through beautiful photography, before and after projects, advice from industry experts and informative editorial, we hope you will find our website and magazine helpful. Happy home improving!
AtlantaHomeImprovement.com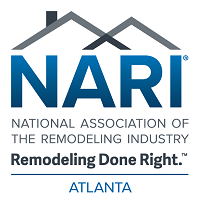 Atlanta's Trusted Resource for Remodeling Professionals.
NARIatlanta.org